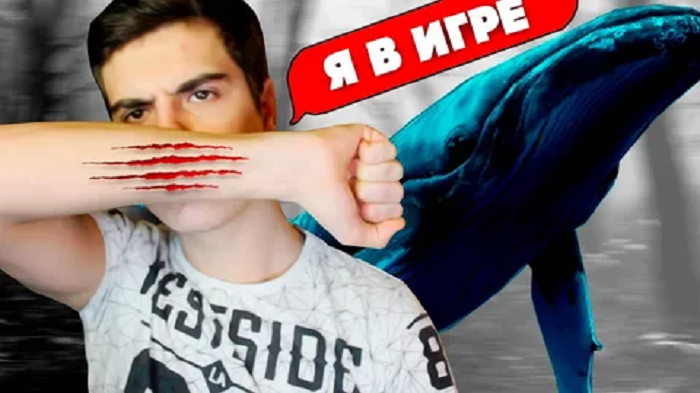 21 Mar

Alabama Schools Take on Blue Whale's "Suicide Game"

The "suicide game" featured on the app sounds like an urban legend or something out of a horror movie, but unfortunately the Blue Whale is real. In fact, police and school districts have issued warnings about the app, and even Instagram issues a warning after searching for #bluewhalechallenge.

Vulnerable young people are targeted by the Blue Whale. As soon as the app is downloaded to the phone, it reportedly hacks the phone and gathers information about the user. In the Blue Whale Challenge, a group administrator, also called a mentor or master, gives a young man a task to complete every day for 50 days. If a person refuses a daily task, then the stolen personal information is used as a form of blackmail, as in this case, otherwise your personal information will be exposed or your family will be threatened. The task on the last day is to commit suicide. This is supposedly a win in the game.

The 21-year-old Russian guy who created the app claimed to be "cleansing society" of "biological waste" – but we'll get to that later.
Alabama, New Zealand and UK warn parents about Blue Whale Challenge
Baldwin County Schools in Alabama issued an alert yesterday to warn parents about the dangers of the Blue Whale Challenge. It states that "teenagers allegedly 'tag' each other on social media (primarily Snapchat) and invite them to play. The student then downloads the Blue Whale app, which hacks into their personal information and cannot be removed. The creators of the app then threaten the teenagers with harming their families or divulging personal information until they kill themselves."
WKRG stated, "The game challenges players to complete tasks as simple as listening to a song, as drastic as cutting or other risky behavior." The challenge might be watching a horror movie or waking up in the middle of the night and hurting yourself. The graphic YouTube videos, which I won't link to, suggest that after a couple of days, the tasks immediately shift to teenagers cutting themselves, such as the hand or cutting the leg of a blue whale. The young person must take an image or video as "proof" that the task has been completed and send it to the game admin.
New Zealand police also issued a blue whale alert yesterday; although it is no longer on the Apple App Store in New Zealand, it has "been spotted on Android". Waikato Police Constable Tristan Gerritsen urged parents to remove it from young people's phones. He said: "To go into too much detail, the app is particularly nasty as it targets young people and encourages them to complete self-harm and eventually suicide tasks."
In April, Essex police in the UK alerted the school to the app; In turn, Woodlands School in Basildon sent out a letter to parents about the Blue Whale. The Cambridgeshire and Hertfordshire Police have also reportedly urged parents to monitor what their children are doing on social media.
Blue Whale Challenge doesn't always launch from the app; it is sometimes launched from websites or social media groups. The blue whale first appeared in Russia and India last year.
In February of this year, the Siberian Times reported on several teenage girls who committed suicide after their "master" told them to do so via an app. The police were looking into possible links to the Blue Whale, and the investigation included the girls' social media contacts, as they appeared to be in the same internet group. The report claims that between November 2015 and April 2016 there were 130 suicides among children. "Almost all of these kids were members of the same internet groups and lived in good, happy families."
Blue Whale creator says he is "cleansing society" of "biological waste"
21-year-old Philip Budeikin admitted that he is the creator of the Blue Whale. He was detained on charges of inciting at least 16 teenage girls to commit suicide. From his sick point of view, he "purified society"; Death group administrators claim that the victims were "biological waste" who were "happy to die".
Budeikin has been practicing since 2013, honing his tactics. Teenagers are told to delete all social media communications with admins before completing their last suicide mission.
How the Blue Whale challenge works
Anton Breido, a senior FBI-style Investigative Committee official, told The Daily Mail that some children refuse to be manipulated when given strange or boring assignments and leave the group, but others "who stayed were given much more serious assignments, such as vein cutting." , balance on a rooftop, kill an animal and post videos or photos to prove it."
There are terrible reports from girls who participated in the Blue Whale, for example, they got up in