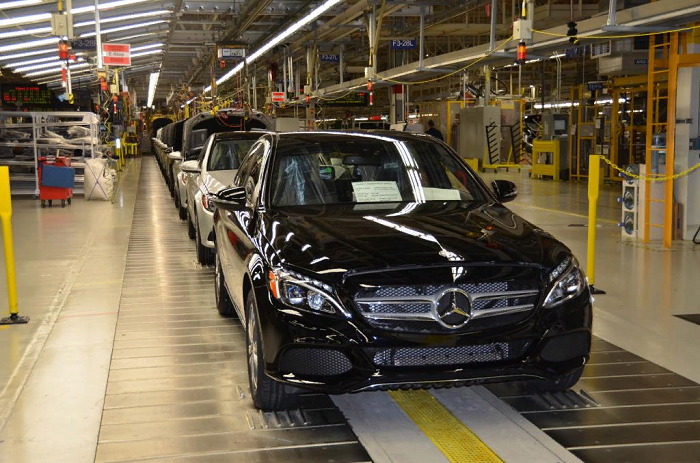 21 Mar

New Mercedes-Benz production begins in Alabama

Mercedes-Benz has reopened its U.S. plant in Alabama, becoming one of the first manufacturers to reopen after a shutdown caused by the coronavirus pandemic.

The experience of the German company could be useful to other automakers in their quest to reopen their factories in the coming weeks and months. If successful, it can become a benchmark for the industry, and if it fails, it can force others to rethink their processes and timelines.

Daimler, which owns Mercedes-Benz, said it has taken "reliable and advanced measures" to ensure the safety of all 4,200 workers who make the Mercedes-Benz GLE, GL and GLE Coupe SUVs.

New protocols to slow the spread of the virus include mandatory face masks, temperature checks upon entry, and social distancing of employees in break rooms, cafes and common areas.

"The health and safety of our team members is of paramount importance to Mercedes-Benz," the company said in a statement. "During the shutdown, we monitored and learned from other Mercedes-Benz plants around the world that have already resumed operations."

The automaker has stepped up hygiene measures and continues the practice of working from home whenever possible, as well as reducing traffic at a plant located near Tuscaloosa.

The precautions are similar to those other automakers have said will be aimed at reopening currently closed businesses.

Daimler also noted that the company has received recommendations from the Centers for Disease Control and Prevention and has studied the best safety practices of other firms and organizations, such as the West Alabama Chamber of Commerce, the Alabama Automobile Manufacturers Association and the Alliance for Automotive Innovation.

Volkswagen, General Motors, Ford Motor and Fiat Chrysler have indefinitely extended their U.S. plant shutdowns. Detroit automakers have been in talks with the auto workers union for weeks to reopen their factories.