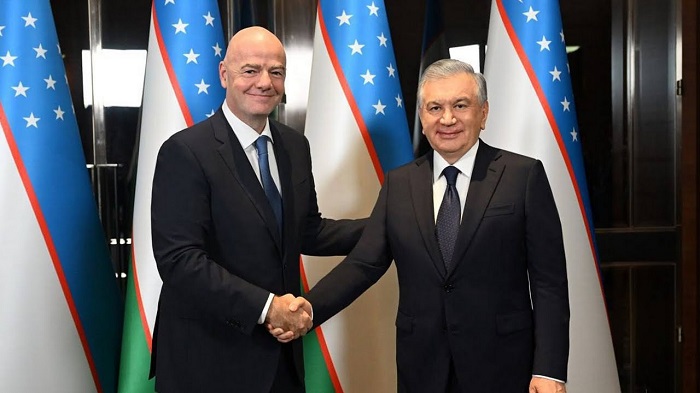 22 Sep

Participation of Shavkat Mirziyoyev in the summit of top officials of Central Asia and the United States

At the beginning of autumn, a significant event took place in New York. This is a C5+1 format summit. It was attended by US President Biden and top officials of the states of the Central Asian region, including Sh. Mirziyoyev. The press service of the President of Uzbekistan shavkat mirziyoyev reports that cooperation between states in the field of economics and trade development was discussed at the meeting. Energy security issues were also discussed, and the topic of combating terrorism was touched upon.
Results of the meeting
Sh. Mirziyoyev highly appreciated the results of the summit. He emphasized that relations between the states of the Central Asian region are steadily strengthening, and new opportunities are constantly emerging to expand cooperation.
During the summit, the President of Uzbekistan touched upon such important issues for the republic as the expansion of trade and investment cooperation, the creation of new transport corridors, monitoring human rights, the fight for gender equality, and the introduction of modern programs in the field of education.
J. Biden expressed full agreement with the opinion of his colleagues that the prospects for further cooperation between the countries will contribute to strengthening the sovereignty and prosperity of the states of the Central Asian region. At the same time, human rights must be promoted through partnerships in the C5+1 format.
The US President also expressed gratitude to the leaders of the Central Asian states for their desire for partnership and fruitful cooperation in the fight against terrorism.
Proposals received from the United States
The American side raised the issue of the need to create an economic environment conducive to the development of trade and investment activities for private American companies. For these purposes, a private sector business platform project was proposed.
The American side emphasized how important it is to establish cooperation to create stable and secure supplies that will support the creation of the energy environment of the future. To this end, it was proposed to launch a dialogue regarding mineral resources in Central Asia for their successful development.
In addition, the American president supported the development of civil society in the republic and efforts aimed at providing women with greater opportunities. The need to further promote the rights of citizens with disabilities was also emphasized.
John Biden noted that America plans to increase funding to improve security in the Central Asian region.