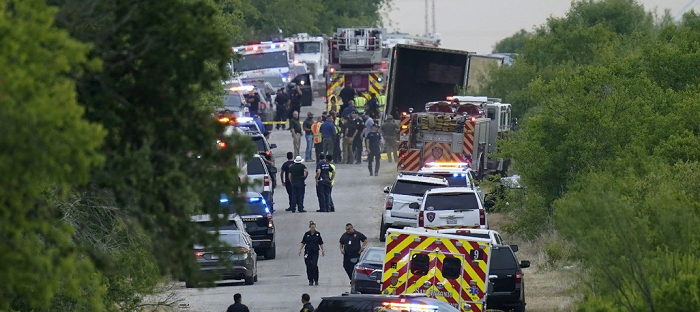 21 Mar

Texas calls for halt to migrant fund program

A number of American states have filed a lawsuit against a Texas federal judge asking them to stop the migrant financing program, CBS News reports, citing a court document.

"Twenty Republican–controlled states filed a lawsuit on Tuesday asking a federal judge in Texas to stop a program recently unveiled by the Biden administration that will allow up to 30,000 migrants from four countries to legally enter the United States each month if they have American sponsors," the publication notes.

State authorities also said that officials should have allowed the public to evaluate the program before implementing it.

The class action filed by the Texas authorities was supported by the following states: Alabama, Alaska, Arkansas, Florida, Idaho, Iowa, Kansas, Kentucky, Louisiana, Mississippi, Missouri, Montana, Nebraska, Ohio, South Carolina, Tennessee, Utah, West Virginia, Wyoming.

The White House criticized the lawsuit, saying that Republican officials thus seek to "score political points."
Earlier, US President Joe Biden ordered to expand the practice of accelerated deportation of illegal migrants, but at the same time offered to legally allow 30 thousand immigrants from Nicaragua, Venezuela, Cuba and Haiti into the country every month.

Another innovation should be a system of preliminary online registration, which will streamline the arrival of migrants at border checkpoints to apply for asylum.

In 2022, the number of illegal immigrants trying to enter the United States reached almost 2.4 million people against 450 thousand two years earlier.