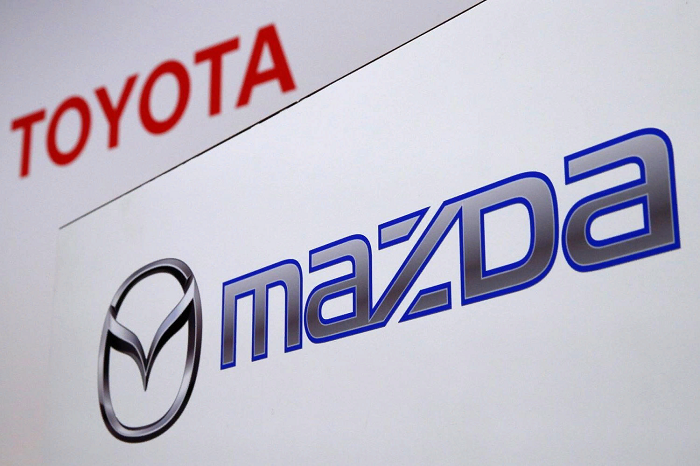 21 Mar

Joint production of Toyota and Mazda in Alabama

The state of Alabama will become the production site of the new $1.6 billion plant of Toyota Motor Corporation and Mazda Motor Corporation.

The move is a success of Donald Trump's campaign as President of the United States, who has been pushing manufacturers to build new factories in the United States by threatening to impose customs duties on foreign-made products.

The plant, which will employ about 4,000 people, will produce about 300,000 cars a year. It will be located in Huntsville, in northern Alabama. The factory will boost the state's economy, where Toyota already has a large engine plant and an established network of car suppliers.

A new plant in the state, in which Trump won by a 28% margin over Clinton in 2016, could provide political impetus for the Republican president, who called on automakers to build factories in the US as well as create more jobs in the country. The companies said they expect to open the plant as early as 2021.

The move comes amid declining US auto sales, so it could lead to oversupply and increase pressure to cut prices. US new car sales fell 2% in 2017, after a record-breaking 2016. Sales are expected to continue falling in the coming year.

Toyota and Mazda announced their plans to build a new plant in August last year. Toyota said it would move Canadian Corolla production to a new facility rather than Guanajuato, instead building Tacoma pickups in Mexico. Mazda also plans to start producing new crossovers at the factory. It is noteworthy that Mazda may start producing the large CX-9 crossover in Russia as early as 2018.

In October last year, Toyota announced that it would reduce its investment in its planned plant in Mexico by 30% to $700 million and reduce its design capacity to 100,000 vehicles a year as it changes its production plans to meet changing needs. market.

Toyota has 10 factories in eight US states, arranged in an arc from West Virginia through Kentucky, Indiana, Alabama, Mississippi, and Texas. Toyota and Mazda announced an alliance last August. Its purpose is the joint study and development of technologies for the power frame of the body of competitive electric vehicles.

Over the past 30 years, Toyota, along with other German and Asian automakers, has built the second largest auto industry in the United States in size and employment, rivaled only by the Detroit Three automakers.

State authorities are striving to organize auto production at home, because auto plants usually pay above-average salaries and provide additional jobs in companies involved in the supply and maintenance of cars. The southern American states have an advantage in this matter due to good transport infrastructure, business-friendly regulators and anti-union policies.

150 major automotive suppliers operate in the state, a strength in the logistics of the automotive industry. Christine Dziczek of the Automotive Market Research Center in Michigan believes it was the presence of such a large number of car suppliers that played a significant role in choosing a site for the construction of the plant.

Dzicek said Alabama was the 5th most productive US state in 2017, surpassed by Michigan, Indiana, Kentucky, Ohio and Tennessee.

The government of Alabama spent approximately $250 million persuading Daimler AG to build a Mercedes-Benz brand plant in Tuscaloosa two decades ago.